BRANDING
With only 3-4 seconds to capture someone's attention, branding is everything. A compelling name, logo, or package will help a company stand out in the crowd. For me it starts with thoughtfully distilling the brand or artist down to its basic essence. Finding this identity drives the creative exploration and allows me to develop a design that triggers an emotional connection.
GRAV PACKAGING OVERHAUL
I've had the privilege of working on one major packaging project. It was incredible, I learned a tremendous amount during this overhaul. The process included sourcing manufacturing companies in China and India, testing a variety of protective interior foam, and adapting the packaging layout to thirteen different box sizes. The process from start to finish is shown in the case study. 
Collaborators:



Maria Hansen

Jose Saldivar
Travis Dobson

Tanya Rosenweig
Kate Csillagi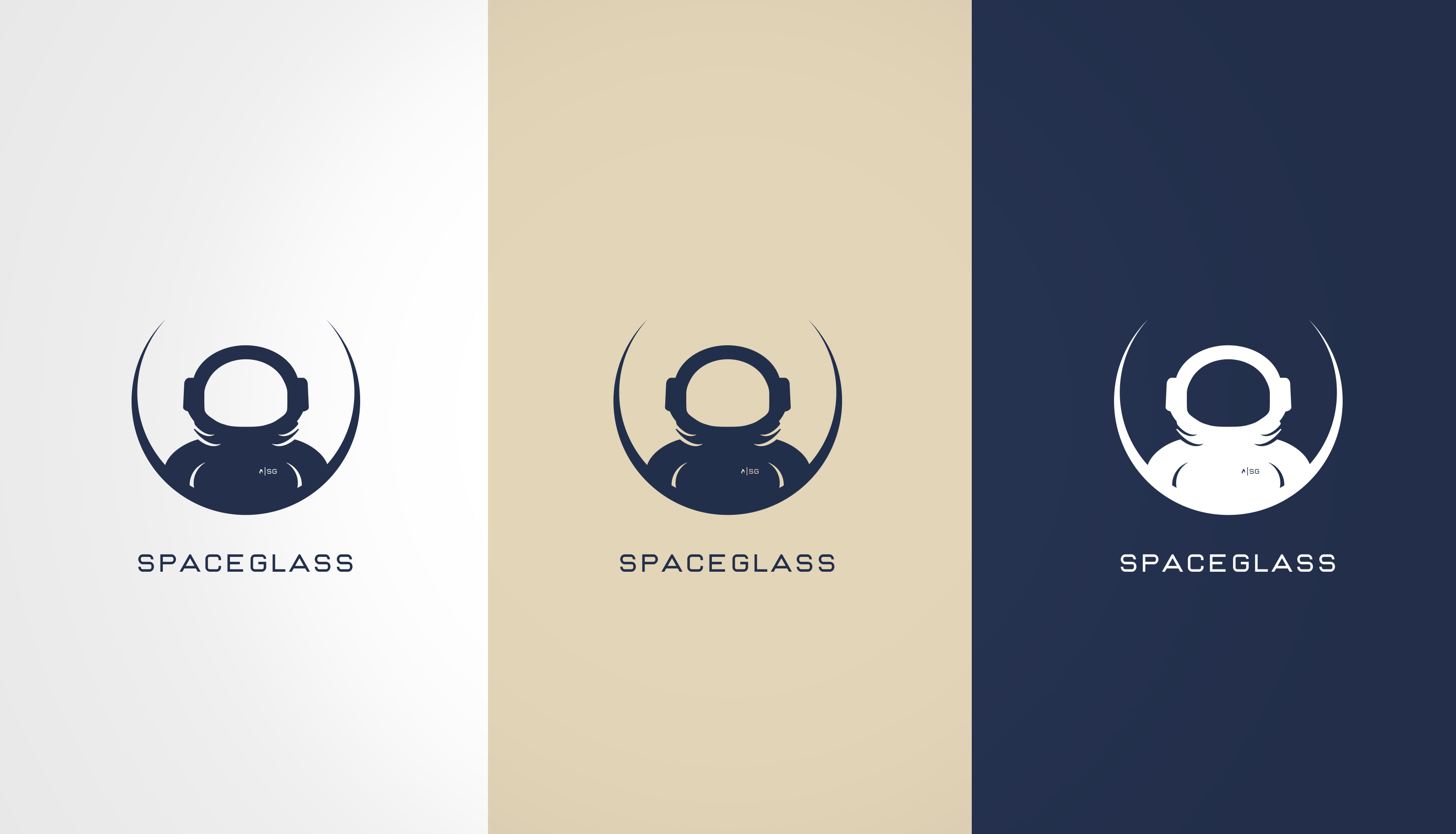 SPACE GLASS
Robbie Space has carved a niche in the glassblowing world by disregarding traditional rules of pipe making and focusing on his art first. We worked together to create an identity that represented his bold and intrepid approach to the craft. Building around his last name we explored themes related to astrology, expansion, and volume. Ultimately we settled on an astronaut with a small flame embled above the heart to represent his torch. The circular shape was chosen to represent a celestial body and to make branding his artwork easier. His pipes are all originals that come in a variety of shapes and sizes, an asymetrical logo would have created additional challenges for him when adhering decals to the glass.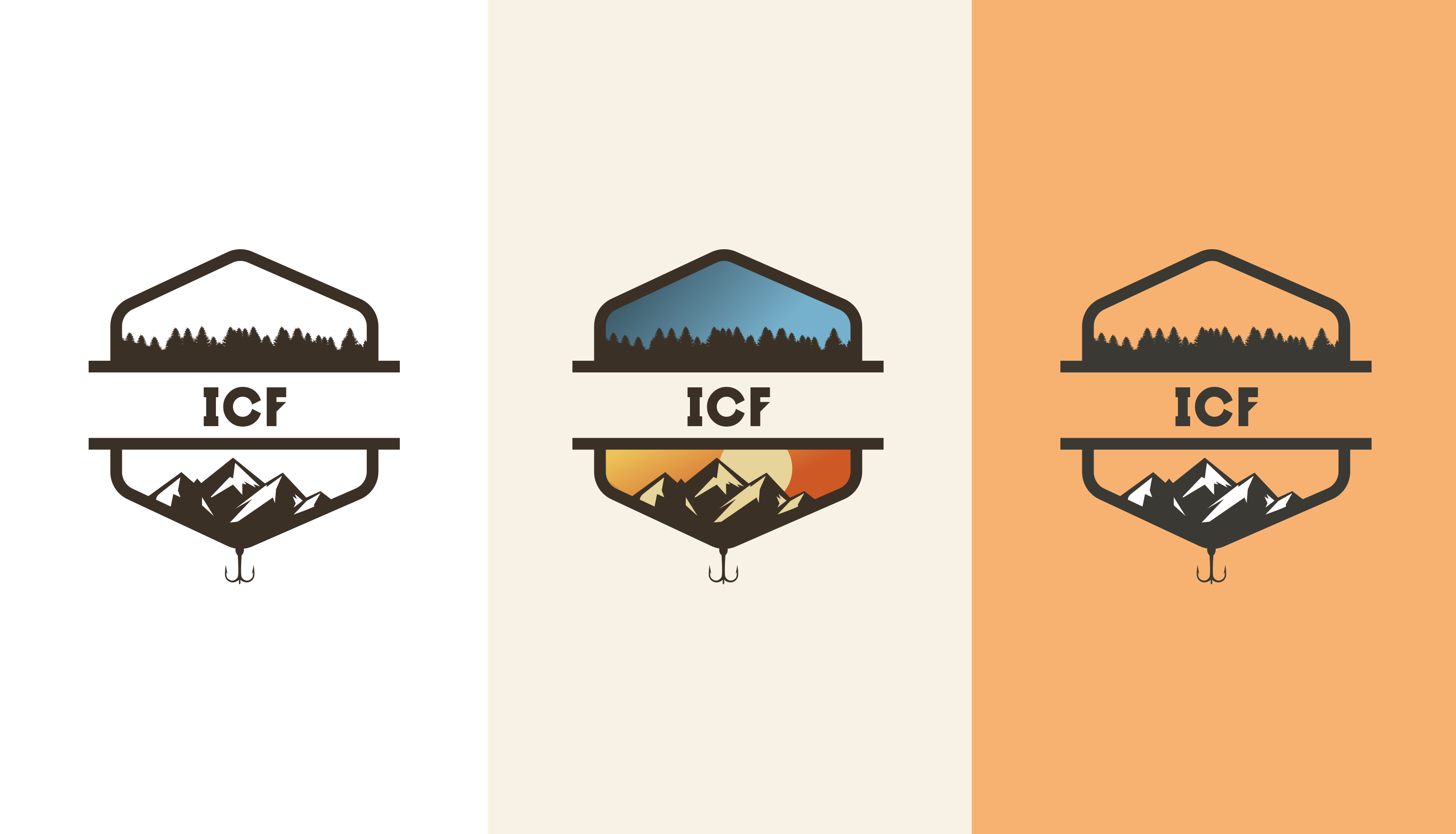 ICF
Ice Castle Fish Houses started in 1993 creating portable and affordable sheds designed for ice fishing. Over time the company grew from a single small shop to multiple locations with over 150 employees. During that time the company also evolved their product offering to accommodate all forms of outdoor adventures, specifically by designing RV models with sportsmen and women in mind. Unfortunately the evolution of the company did not include a single design change until now. The entire overhaul is still in progress, however we have determined the new logo and color scheme. When developing the logo I chose to create a badge design remonicent of patches you'd find at state and national parks. I included a fish hook at the bottom of the badge to pay homage to the company's past and to facilitate a smoother transition into the new identity. At the request of the owner, I left the design open so that variations can be made to distinguish between the models offered. For example, an RV tailored towards hunting would likely include silhouettes of a hunter and birds flying as opposed to the mountain range shown here.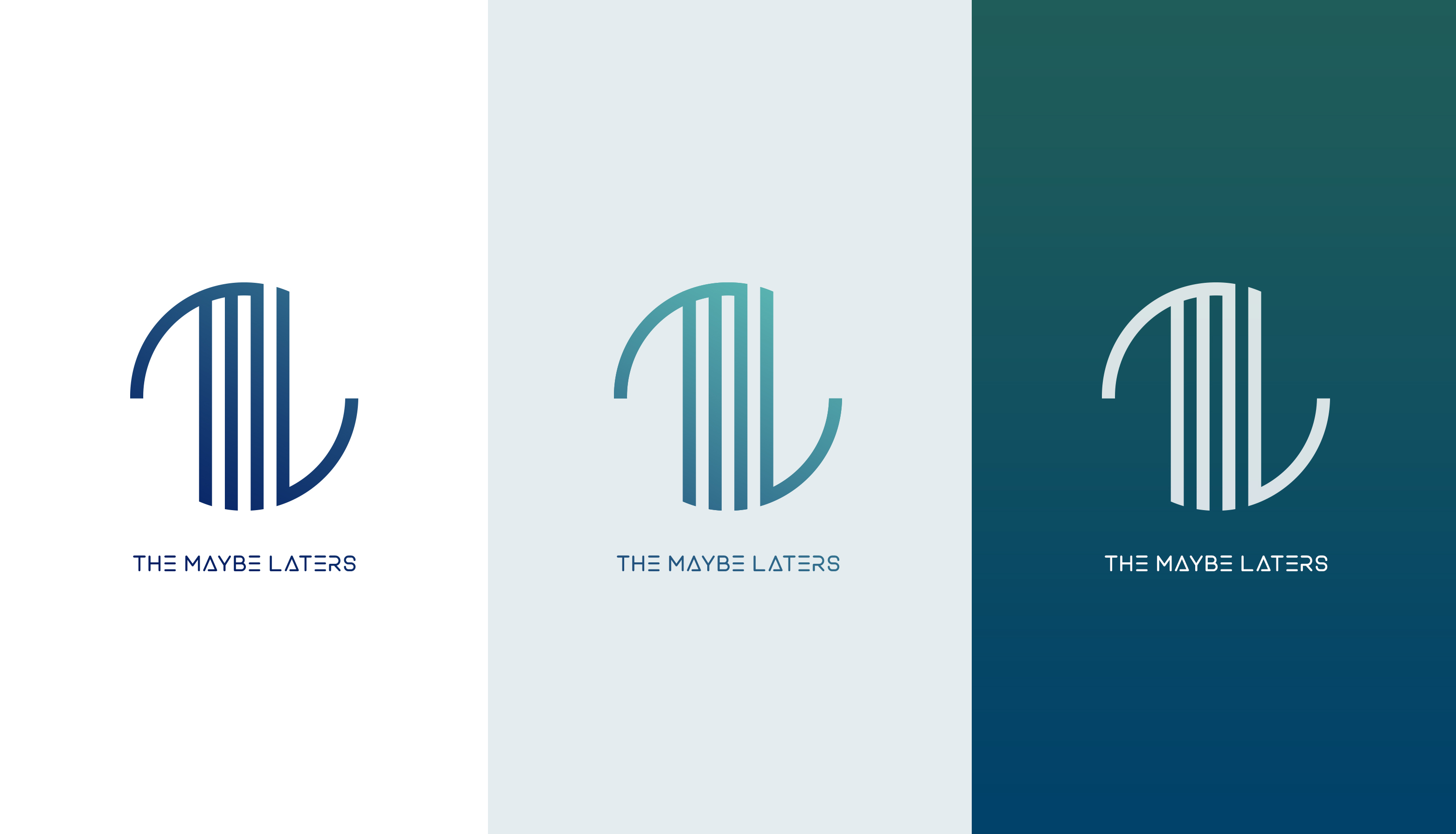 THE MAYBE LATERS
The Maybe Laters are a synth pop band based out of Los Angeles. Their name was inspired by the amount of time spent between song releases. The trio regularly attempt to perfect their tracks which results in a lot of false starts and unreleased projects. When a song or project is released, it is extremely polished and sonically pleasing. I used this as the primary inspiration when developing the logo. My initial approach was based around time, primarily leaning on clocks and sundials. This exploration was ineffective, however an abstract clock design led me down the path of mazes. The final logo design symbolizes two things. First, the letters TML can be found in the design representing the band name
The Maybe Laters
. Second, is my interpretation of an unwinnable maze, which represents the search for perfection in a medium that cannot be perfected. The color scheme was chosen to match the positive and relaxed feeling found in most of their songs.